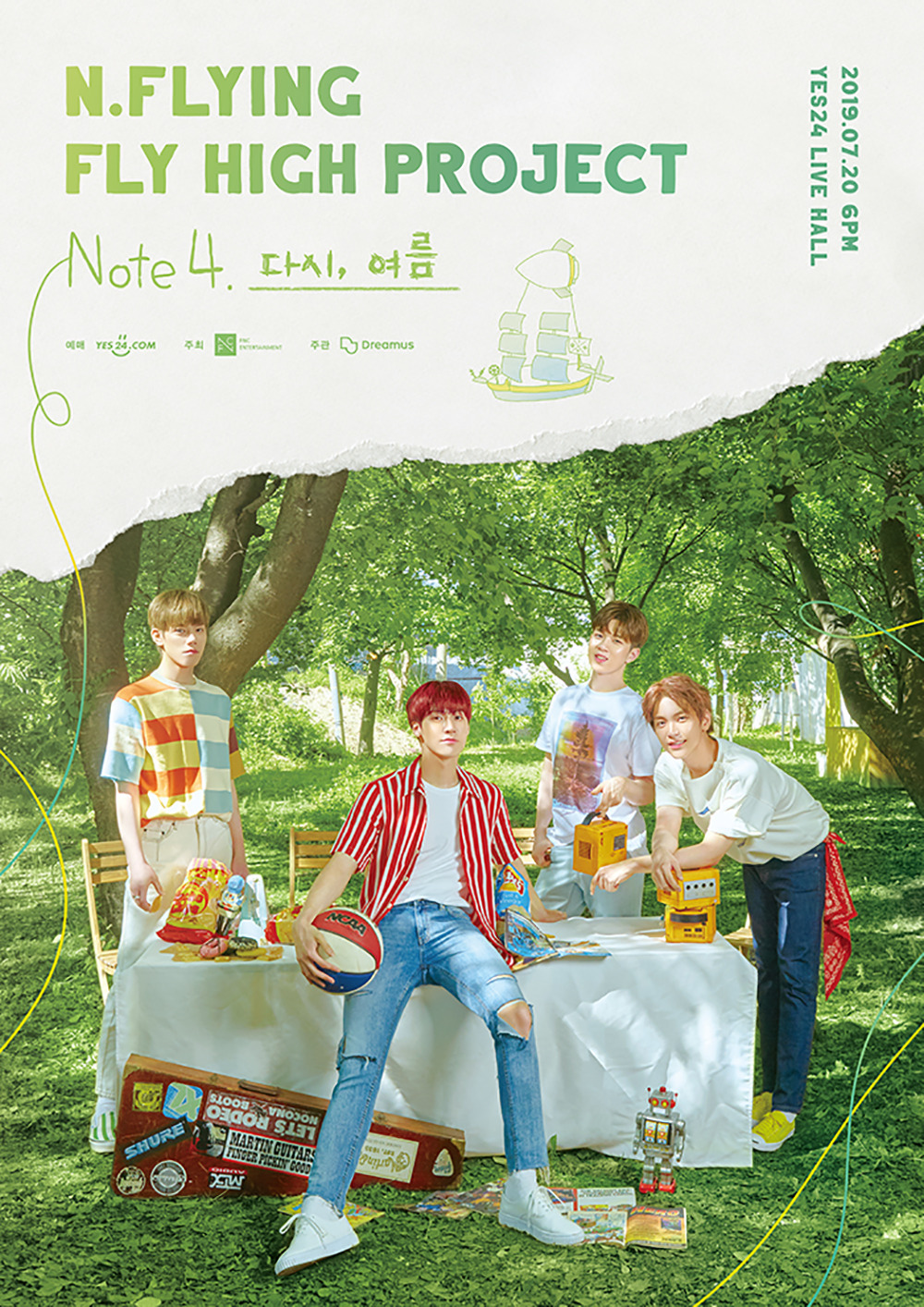 ※티켓 오픈: 6/24(월) 8PM~
[공연 정보]
- 공연명: N.Flying FLY HIGH PROJECT NOTE 4.다시, 여름
- 공연일시: 2019년 7월 20일(토) 오후 6시
- 공연장소: YES24 LIVE HALL
- 티켓가격: 77,000원
- 관람가: 만 7세 이상
- 예매처: 예스24
[예매 시 주의사항]
- 본 공연은 1인 4매까지 티켓 예매가 가능합니다.
- 1층 A, B, C, D 구역은 스탠딩 구역이며 2층은 지정좌석입니다.
- 만 7세 미만의 미취학아동은 청각에 무리를 줄 수 있기 때문에 관람이 불가능하오니 양해 바랍니다.
-
티켓의 취소

,

변경

,

환불은

YES24

규정 내 정해진 기한 내에만 가능합니다

.
감사합니다.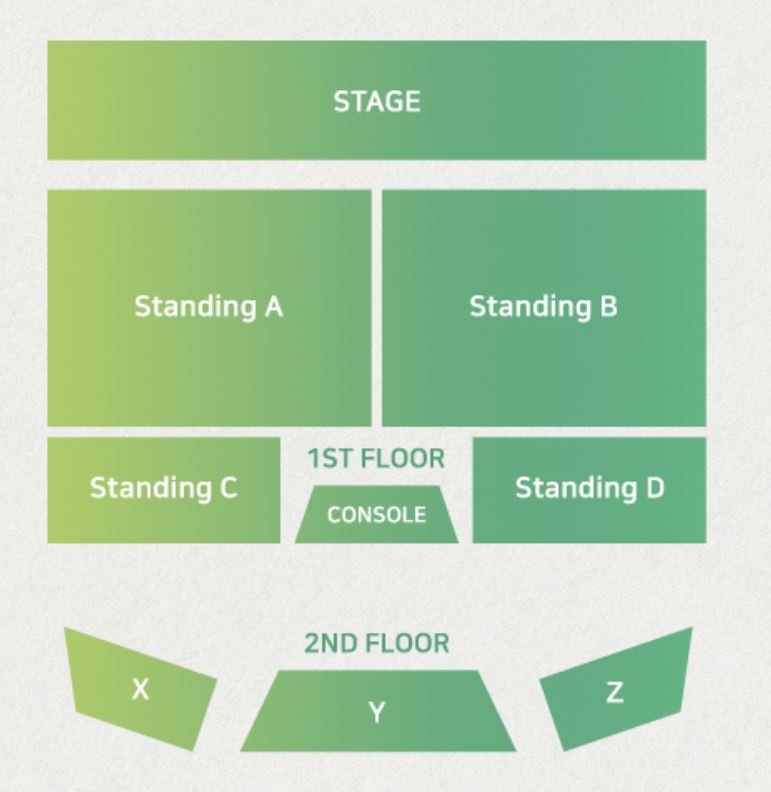 ※Ticket Open: June 24th(Mon) 8PM~
[Concert Information]
- Concert Title: N.Flying FLY HIGH PROJECT NOTE4.Again, Summer
- Date: July 20th, 2019(Sat) 6PM
- Venue: YES24 LIVE HALL
- Ticket Price: KRW 77,000
- Rating: 7 years and over
- Ticket Site: YES24
[Ticket Booking Information]
- You may purchase up to 4 tickets.
- The 1st floor is divided into A, B, C, D standing sections and the 2nd floor are reserved seats.
- Preschool children under the age of 7 are not allowed to attend the Fan meeting as it may cause hearing impairment.
- Cancelation, change or refund of tickets will only be possible within the set period given by the ticketing site.
Thank you.
※开票时间: 6/24(星期一)晚上8点~
[演唱会信息]
- 演出名称:N.Flying FLY HIGH PROJECT NOTE 4.又见, 夏天
- 演出时间:2019年7月20日(星期六)晚上6点
- 演出场地:YES24 LIVE HALL
- 票价:77,000韩元
- 观览对象:年满7周岁以上
- 预售处:YES24
[门票预购注意事项]
- 本演出每场一人限购4张门票。
- 一楼A, B, C, D区域为站席,二楼为指定坐席。
- 由于可能对听觉造成损伤,未满7周岁的学龄前儿童不得入场观看,尽请谅解。
- 门票的取消、变更及退款均仅在YES24购票规定所指定的期限内予以受理。
谢谢。